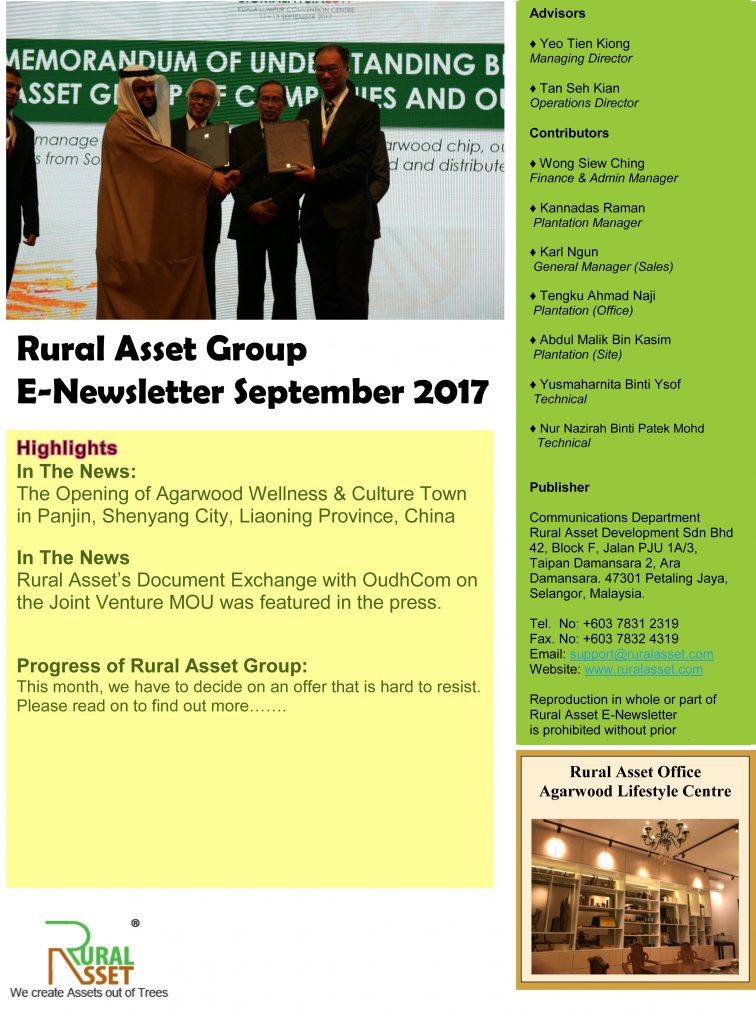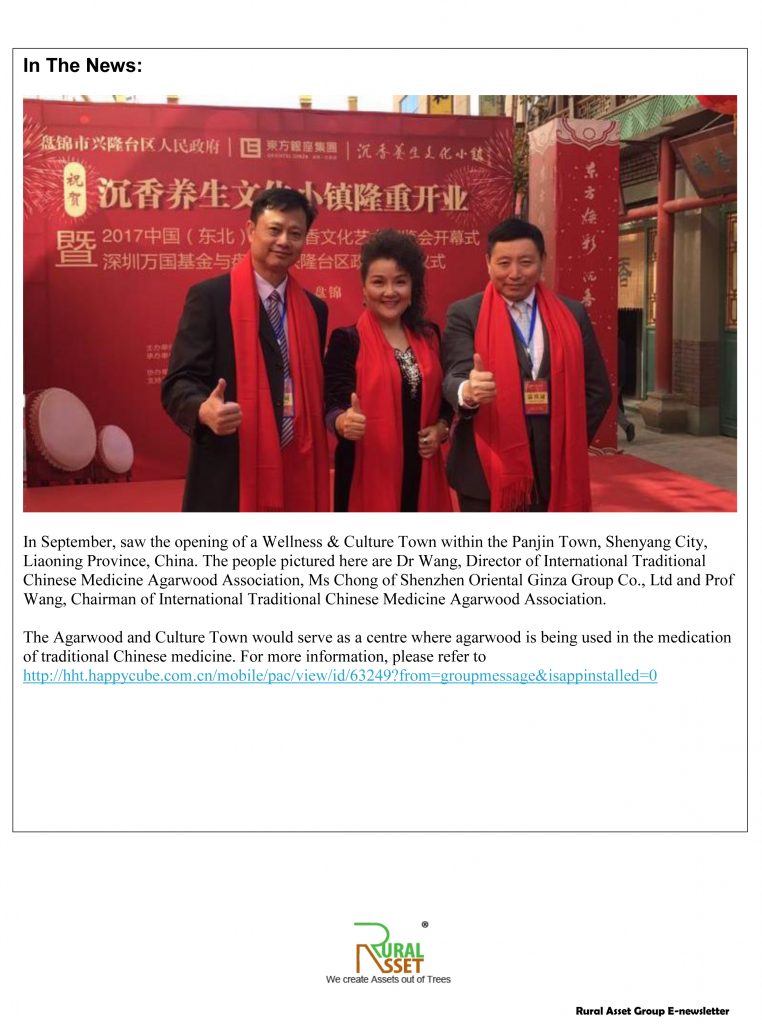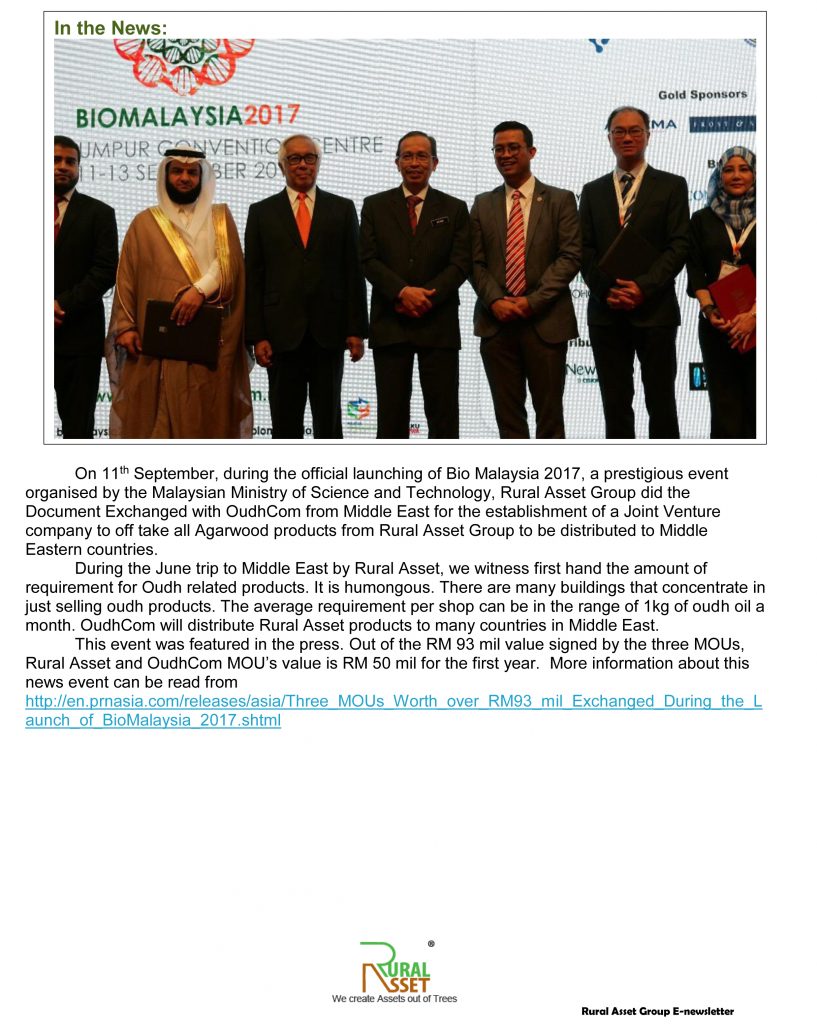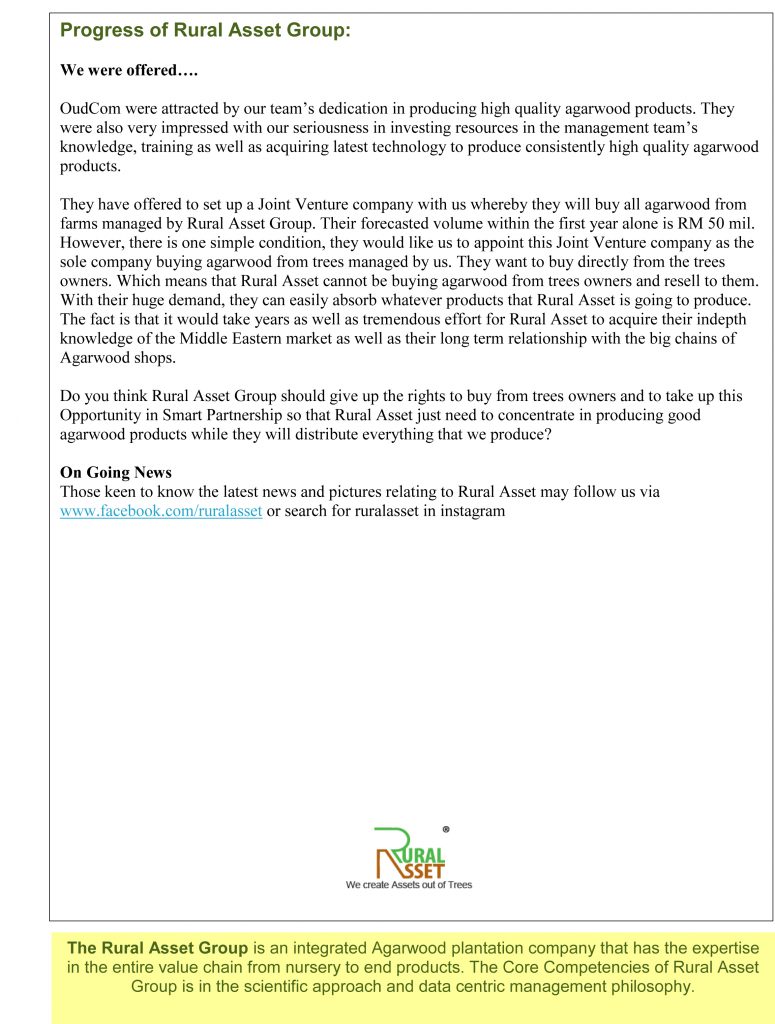 Hi all,
We are entering the last quarter of 2017, time really flies. Have you increased your effort so that you can achieve all your goals for 2017?
As for us, we have done quite a fair share of achievement in September, 2017. Being featured in the press for our MOU with the Middle Eastern company as well as being offered to be in a Joint Venture Company.
Please read the attached eNewsletter and if you can, would appreciate your feedback on the Offer that we received.
Your feedback can be addressed directly to me, ytk@RuralAsset.com
Thank you
Enjoy
Yeo Tien Kiong